One of my favorite passages from Pearl's book:
Many women have said to me: "I've always wanted to hook a rug and I'm going to some day." But it is the woman who says: "I want to hook a rug. How shall I start?" that I am most interested in. The first is usually a dreamer — the second is a realist. And I like action!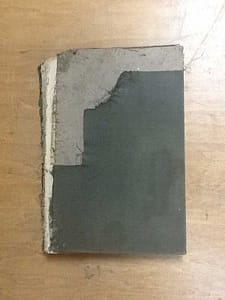 I'm taking action by cleaning closets this summer. I found a copy of this book, no dust cover, not even a binding. I think the dog before Jackson got to it, but it is still readable if you don't mind the loose pages. I have a second copy in good condition. I'm offering this damaged one to the first person who contacts me and pays the shipping. I think it will fit in a USPS Priority flat rate envelope, so $5.00 will do it. I will send you an invoice that you can pay by Paypal. It is a great story if you've never read it before.
UPDATE: The book has been claimed.
In case mine is gone you can get a used one at Amazon.