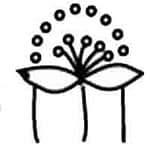 I worked up these stair risers today, but I ran out of creative juice when it came to their names. Any suggestions?
This one is just for pure fun. I designed it to be used as a stair riser or above a doorway. Just have fun with this one. I plan to hook it someday with every letter a different color.
Update:  This pattern is named Queen Welcome aka Number 12.
This pattern may seem somewhat familiar to you. It is Queen Anne Rose on the ends, but Kentucky Rose Queen in the middle. A student in one of my workshops requested this. She plans to add her own border. Either of these patterns can be ordered with the scroll border.
Update:  This one was named Kentucky Rose Queen in honor of the state where it was introduced.