Last month I told you about two rugs that went missing, see the update below from Norma Batastini: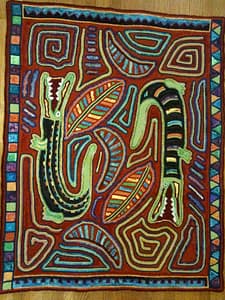 Good News,
The rugs have been found. A young man walking his dog found them in a plastic garbage bag along a bike trail. His dog was sniffing the bag and he opened it up and discovered the rugs. He attends the church where the rugs were taken from and had seen the flyers about the rugs. The rugs are in good condition with the exception of a few leaves and a musty odor.
I want to thank everyone who helped to spread the word by sending my note out to groups, adding it to blogs and websites. Please resend to those same groups so everyone knows that the rugs have been found. I heard from so many of you expressing your concern and that confirmed to me the unique friendships that we have within the rug hooking community.
Again thanks to all and have a wonderful summer,
Norma
Yeah!