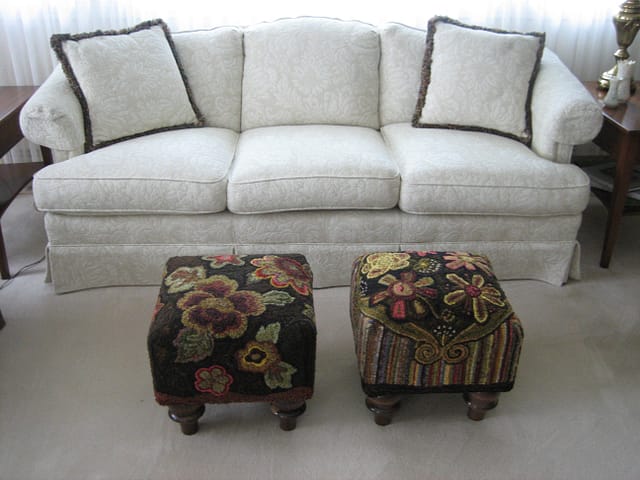 One of the most rewarding projects to hook is a footstool. The finishing is easier than you may think. It is certainly faster.

Make your own rug hooked footstool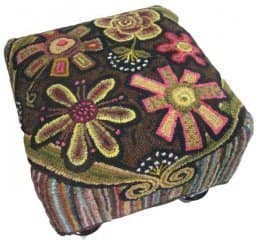 I have several rug hooking footstool patterns available. I am posting complete instructions (videos are still being edited) on how to build your own using simple 2x4s, plywood and foam. There is a complete cutting diagram for the wood and the foam. I also have instructions on how to finish your hooking so you can complete your rug hooked footstool. Here are the list of instructions available so far:
Missing something? Please let me know so I can make these instructions as complete as possible.
Special thanks to Kim Nixon for blazing the path for footstools. She left a strong imprint on the entire rug hooking community and will be missed.
More designs are in the works for release this winter. Be sure to subscribe to this website so you don't miss the announcement. You have to click the link in the email you receive from feedburner before your subscription is active.