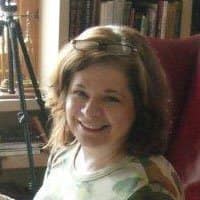 Sometimes you can spend more time trying to figure out how to do something than it takes to actually do it. It can be frustrating and time consuming. You may feel like giving up and sometimes you do.
Got a rug hooking question?
Don't let the lack of answers affect your rug hooking. Send me a video of you asking your question or click on the link below and leave me a voicemail message. I may not be able to answer every question, but I will choose at least one question each week to answer in a video. Your question can be a general question about rug hooking or  (if you send video) it can be specific to your current project.  Think of this as "your turn" at rug camp and ask what YOU need to know.
I will play your voicemail or video at the beginning of the video Q&A. You do not need any special equipment. Take the video with your smart phone and email it to cindi@cindigay.com or click the link and ask your question. You will have an opportunity to listen to the voicemail.  You can re-record it until you are satisfied before sending it to me.
Keep your question very specific.  Say your name and hometown at the beginning of the recording, just as you would leave your name and phone number on a regular voicemail.  Then ask your question.  Try to be specific and give detail.  You have three minutes of recording time so get to the point quickly.  Keep your video short so you can send it via email.  If you have trouble sending the video, call me and we'll work out another method to get the video to me.
I have a 30 day trial on this voicemail software, so leave your question today.  If I don't have some questions to work with, I'll cancel this feature after 30 days.
Want to be a fly on the wall?
A figure of speech, of course. I know you don't want to be an insect, but would you be interested in listening in on the the Question and Answer? I haven't quite figured out how I want to deliver these videos each week. Fill in your name and email below if you want to be added to the email list just for video notification. This is different than the general newsletter. You can sign up for the newsletter on the form at the bottom of the page. You do not have to be signed up for both.
Thank you for joining me on this new adventure. It won't be perfect. I'll make a lot of mistakes along the way while I figure this out, but I will figure it out and shortly, the process will work smoothly. If you join the list above, I will notify you when and where you can view the videos I create.