A few days ago I decided I wanted a new purse to take with me to Teachers' Workshop. I knew what shape I wanted, but I was struggling with the design. I wanted to include the new rose motif that I have been using in my current rug designs. I could not come up with a design I liked and the clock was ticking. I leave this Sunday so I decided to hook it with a simple geometric pattern instead.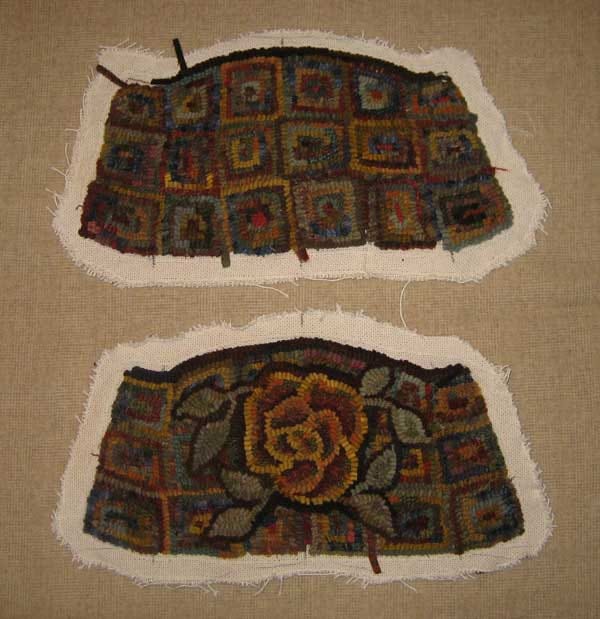 I have been trying some new breathing and meditation techniques. One morning it was like the window to my creativity was flung wide open. Why not include both? I had already hooked one side, but the second side was still blank rug warp.
I drew in the rose and changed the leaves as I hooked and then I filled in with the square background. I love the result.
New stair riser pattern
I had planned to keep this blog strictly for the large rug, but I thought you might enjoy seeing my other projects. This design has spurred a new stair riser pattern for those of you who are hooking the stair riser series.