My project to teach this year at Teachers' Workshop is a wide cut female face.  I have it hooked but I cannot share it with you until after the workshop.  In the meantime, I decided to see if I could also hook black skin using just textures.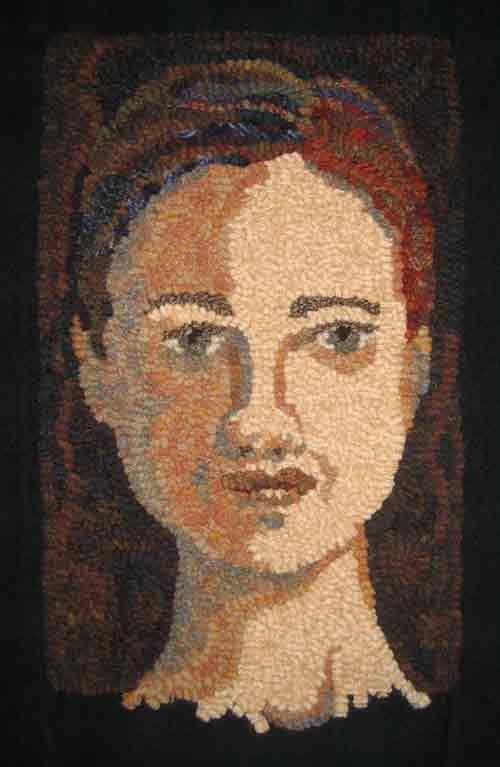 I've always been told by teachers that you should hook the eyes of animals or people first. I'm not always good about doing what I've been told. I need to get a feel for the project by hooking somewhere else first. I began by hooking some of the light and dark areas.
How to rug hook the eyes in the face
I hook the eyes by hooking a dark line for the upper lash.  Next hook the iris or colored part of the eye.  This is usually just a partial circle.  Fill in the dark pupil.  Next hook some of the flesh color for the lower lash line.  Do not use a dark here unless you are going for a heavy makeup look.  Then fill in the whites of the eyes.  Even the white wool is a texture.
Faces never look right until you have them completely hooked. Just trust the process and carry on. If you fuss with it now, you just might be ripping out some of your best rug hooking.
---
Want to learn how to hook faces?
I am creating an online course that goes into a lot more detail. Watch me hook every stage of a face. This will be open for enrollment in Spring 2022.