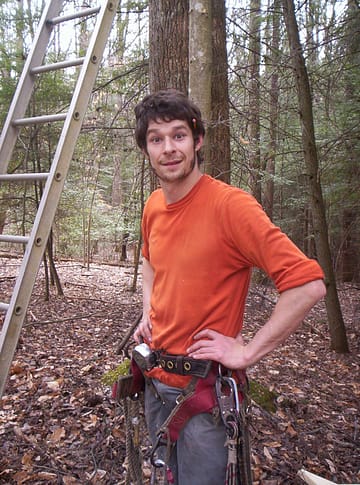 My children amaze me. My daughter, Jennifer, is a high school biology and chemistry teacher with three beautiful children. My son, Bob, is a carpenter and lives in NYC. He usually works behind the scenes building sets for CBS. He's even built some beautiful furniture for the conference room for the Colbert Report.
Recently he worked for the Design Star filming a few episodes. He had a large build on the first show of the season on July 11. That will be his best chance to appear on screen. He told me that he got a hair cut and shaved so I can tell my friends it is him. He made his TV debut over a year ago as Steven Colbert's Argentinian door man when he desperately needed both.
I introduced you to Bob in a video his girlfriend, Amanda Ladd, aka Amandarama, made.