My day workshop at Sauder Village this August is full, but the one day workshop is not. The class is focusing on my stair risers, but if you would like to hook one of my other patterns with the same motifs please join me.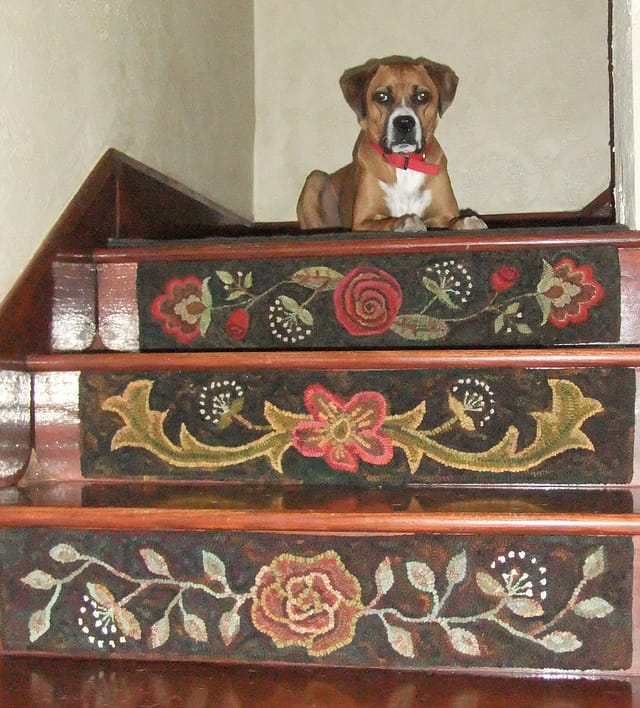 Sauder Village Rug Show is a great destination for rug hookers. You can visit the historical village itself (I was just there Thursday with my grandson's fourth grade class), shop at the numerous rug hooking vendors or study the show. The hotel is great and they even have a camp ground. You'll need a place to stay because I don't think you can do it all in one day. Visit SauderVillage.org for more information.
Click on Special Events and Classes then Rug Hooking Week. The 4-day retreat is very special and it fills up quick. Don't assume all the classes are full, however, because life happens and people have to cancel. Be sure to contact Sauder Village and get on the mailing list for the next year so you get the postcard that announces the date and HOUR when you can register. This is one camp where you have to register on time.
I hope to see you there!