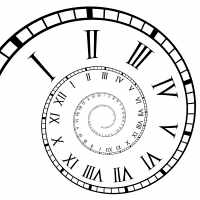 Is your time out of control? I get it. Sometimes you have tons of time at 3am when you cannot sleep but none at Live! Lesson time. Watch replays inside The Rug Hooking Journey.
You will no longer get email reminders on Thursday and Friday for the Live! Lesson on Fridays AND you will no long have access.
You can re-register at any time by visiting cindigayrughooking.com/live to regain your access. Then if you wish to stop the emails, just click the special link that allows access but stops the emails. You will find this link in any of the new emails you receive.
You are unsubscribed from the email reminders BUT you can still attend.
Just visit the Dashboard and click the link at the time of the lesson. You will not get any of the email reminders including emails announcing the planned topic.
If you unsubscribed to the email AND access, just re-register at cindigayrughooking.com/live. When you receive the first reminder email, click the special link to stop the emails but keep access.