Here I am testing out the background. I plan to use three slightly different shades of green spot dyes. The background will begin dark at the bottom and gradually lighten. I am not 100% sure it will work at this point. I will continue hooking until I am convinced it will not work — or I get the background done, whichever comes first.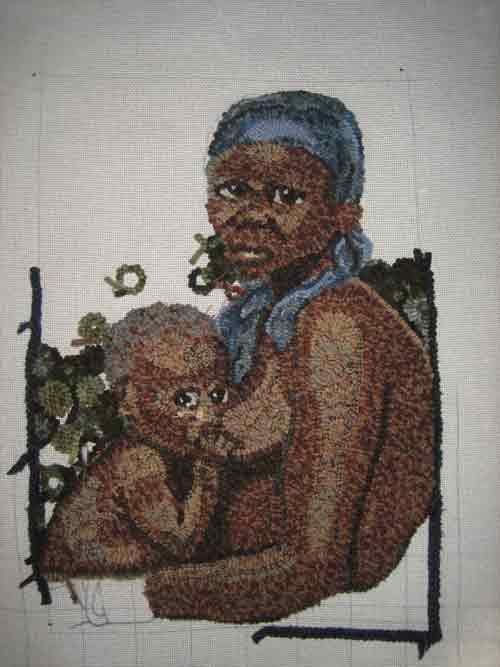 ---
Want to learn how to hook faces?
I am creating an online course that goes into a lot more detail. Watch me hook every stage of a face. This will be open for enrollment in Spring 2022.