I hooked more of the background and my impression now is that the background will work. There still is not enough hooking to tell for sure, but I will keep hooking. The look I want is blurry leaves or bushes in the background. I have an astigmatism and cataracts and my vision is always a bit blurry so I am familiar with the look.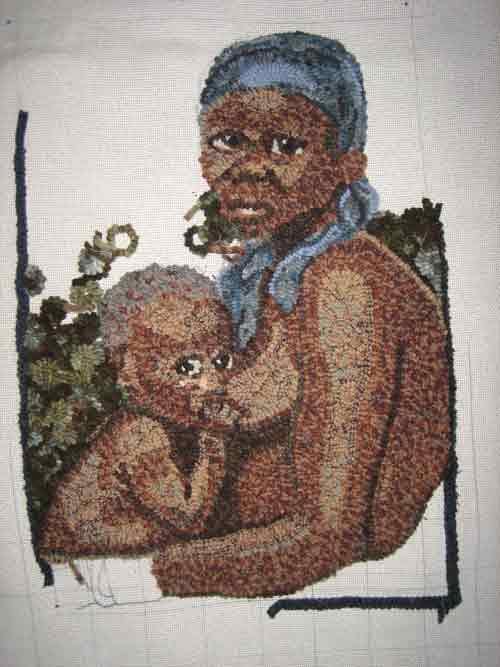 ---
Want to learn how to hook faces?
I am creating an online course that goes into a lot more detail. Watch me hook every stage of a face. This will be open for enrollment in Spring 2022.