What are you looking for? Start with the menu above or search for a topic in the search box.


Rug Hooking Supplies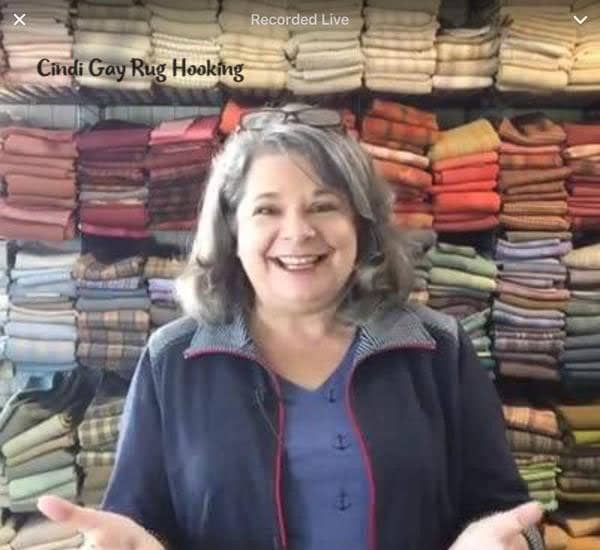 One of the best ways to learn a little bit about rug hooking everyday is to join one of my online courses. I offer free Live! Lessons. If you cannot attend live, there are hours of recordings for you to binge on. No worries next time you get snowed in!
---
Wool Fabric is sold off the bolt, as small samples for you to try (1/16 yard), or hand dyed. Can't find what you are looking for? Give me a call. The majority of my rug hooking wool stock is not on the website.Full color planning services are available. Let me put together the wool you will need and only the wool you will need. Save money by not buying what you don't need.
---
---
Electronic downloads give you instant access to information.

---
Red Dot Tracing Fabric
Ring Sorters Watch the video on this one
Floor Stand for your rug hooking frame
---
Pine Trees, Grass and Sky -teaches you how to hook the hard parts of pictorials
Dyeing without Day – everything you can to wool without using commercial dyes.
Dyeing by the Numbers – Everything you need to know about dyeing. Buy the book and simple kitchen measuring spoons and save the price of the very expensive dye spoons. There is a simpler way.
---
Everything that does not fit in the prior categories such as:
Backing or foundation cloth
Gift Certificates