Color Scheme Designer can be a fun way to combine colors that you might not otherwise. It can teach you the formal color wheel names for color combinations. Use the adjust scheme tab at the bottom to make the colors less bright and intense.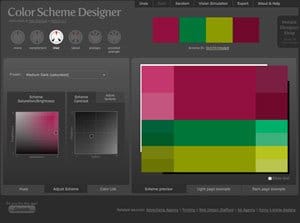 What I especially like is how it will show you the hexidecimal number for the colors being displayed. Just move your cursor over them. If the word hexidecimal means nothing to you, don't worry as this information is valuable only to people who use color on the the internet.
Anne, Thanks for sending me the link.