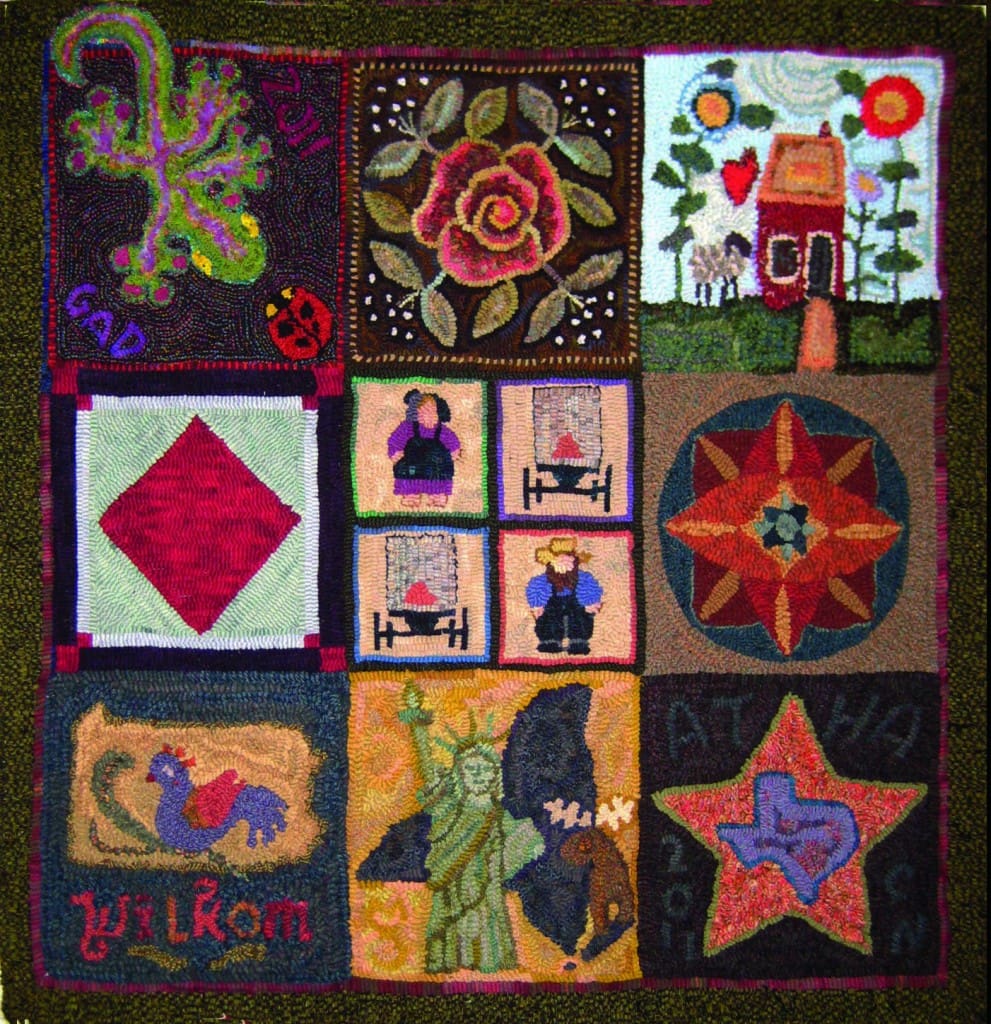 Be sure to pick up your raffle tickets for this wonderful rug. Nine teachers contributed to this project.
First row
Gail Dufresne
Cindi Gay
Frank Bielec

Second row
Sharon Townsend
Pris Buttler
Carrie Martin

Third row
Barb Carroll
Jule Marie Smith
Cynthia Norwood
If the links are incorrect or missing, just send me an email and I'll get them corrected. I just grabbed what seemed to be first out there.
Winner will be drawn in April 2012 at the Ohio Rug Camp.