I love being a part of rugs that mean something to the student. Lois wanted to hook a photo of her mother and uncle taken at the beach. I drew the pattern and dyed the flesh wool.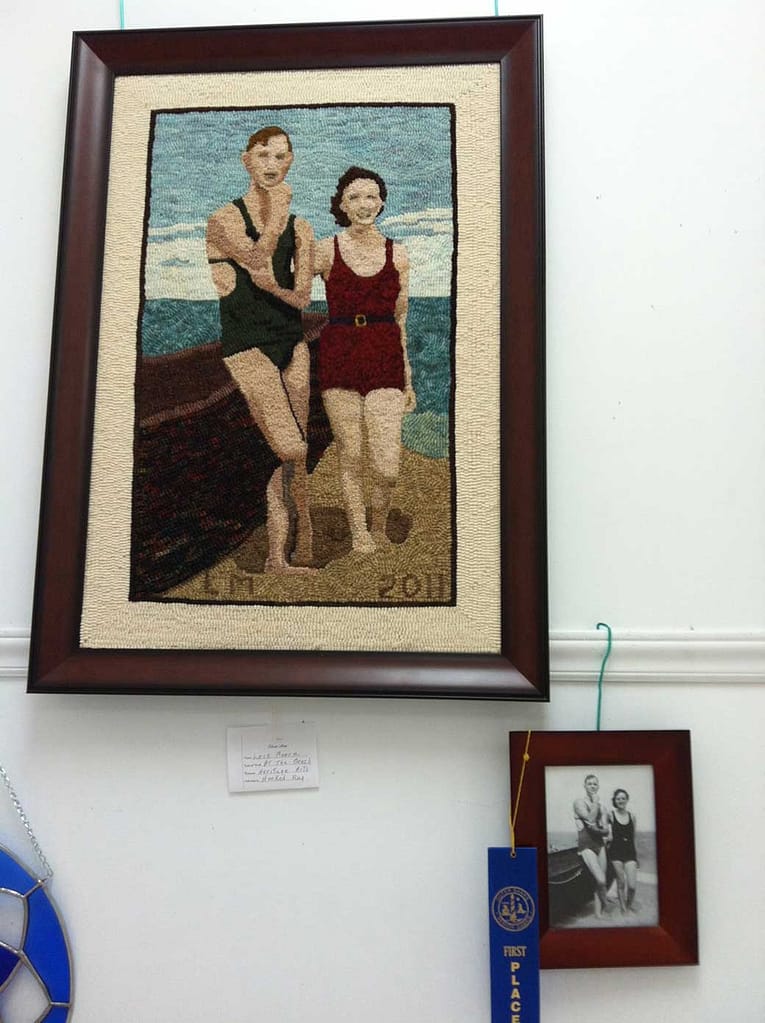 She wanted to keep it small which in some ways made it more difficult, but with patience she obtained a remarkable resemblance. The secret was to identify the major shapes of the body and to hook those areas, trying not to hook eyes, nose, mouth, etc. We used slightly different colors for the man and woman.
She entered the rug in the local Senior Olympics – Heritage Division, Silver Arts, and got First Place!
If you have a rug you hooked with me in class or one of my patterns, I'd love to see it and use it on the website. Just use the Contact Me page to send it.